AUTOMATIC PALLET CHANGE SYSTEN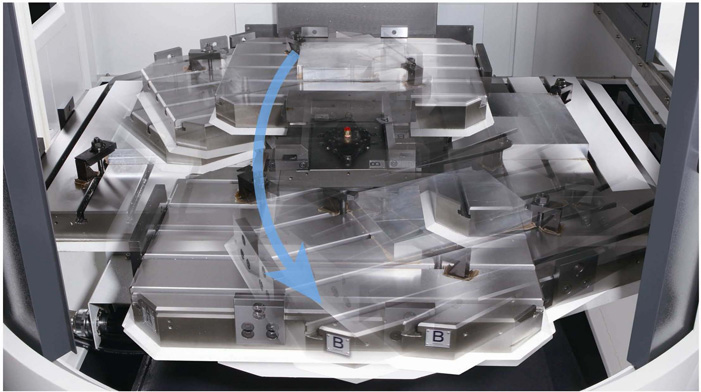 High Productivity and Quality Solution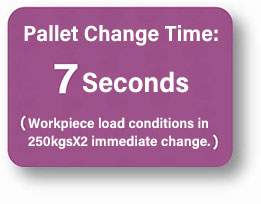 Automatio pallet changer increases labour productivity, enables workpiece clamping, releasing and gauging on the pallet outside the machine's working space which parts are being machined on the order pallet. The pallet changers are not only cutting cost in manufacturing but also helping customer to improve and monitor quality.
The pallet changer is achieved by the combination of servo motor and hydraulic hirth gear drive. This structure ensures high-speed change and high reliability.
VMCs with Automatic Pallet Change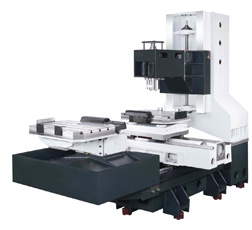 Vertical machininh center with automatic pallet change can be applied to do complex machining such as milling, drilling, boring, reaming and facing operations etc.
The exchange mechanism directly on the base; easy to install, good water resistance and to avoid waste of space.
Repairs and maintenance are also very convenient and simple.
For the quantitative needs of modular production and product accuracy and machining speed requirements, machine with APC (Automatic Pallet Changers) is the best choice.
Pallet exchange driven by Servo Motor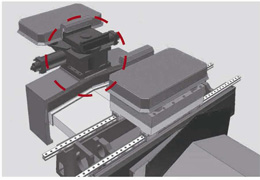 Driven by servo motor, the pallet exchanger offer faster exchange speed, low noise, easy installation, maintenance opportunities for small and easy.
Because the servo motor positioning accuracy, excellent precision, lower defect rate, enhance the effectiveness of machining operations, can effectively reduce customer costs, improve profitability and compertitiveness.
Locking by Taper Cone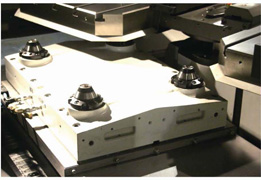 Each table with four taper cones to do positioning and locking by hydraulic. There are blowing devices and hermetic detector inside four taper cones can remove thr chips during the table exchange, to prevent the error of the positioning accuracy.
Ensure that the positioning accuracy and repeatability accuracy ±0.005mm or less.

TYPE

ITEM

SERVO MOTOR
HYDRAULIC
Fast Pallet Change

v

×

Fast Machining Efficiency

v

×

Mechanism Stability

v

×

Repair and Maintenance Easy

v

×

Machining Precision Stability

v

×

Low Noise

v

×