Arm Type Magazine (Optional)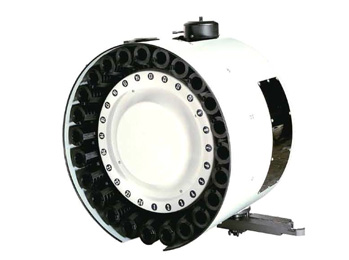 X axis combined the saddle together for heavy structure and best rigidity. (even if the saddle is more wide, it is not powerful enough without combining together.) Combining together will be more double powerful. Z axis is the same as X axis.
Chain Type Magazine (Optional)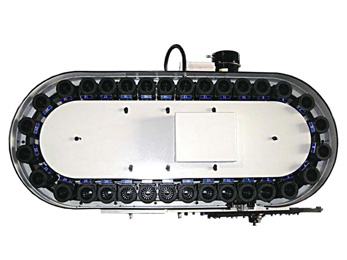 For large machines require more tools, the magazine can carry up more tools and rapidly move the required tool to tht tool changer in time for the next machining operation. Chains are supported on both sides, movement is highly stable which extends the lifespan of the chain. The special cam used to drive the magazine have smooth forward/reverse movement, high torsional stiffness and ecxellent repeatability.
Chain Type Magazine (Optional)
4 Slide way High rigidity base Structure with heavy duty and table loading. Hardend and ground boxways into Meehanite casting.